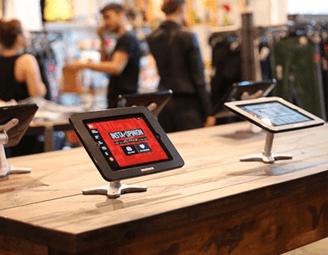 Retailers searching for customer loyalty can look beyond freebies and reward points and involve shoppers in product and service creation, provide expert advice, and show authenticity, according to AMP Capital Shopping Centres' 2014 Recommended Retail Practice Report (RRP).
The ninth annual report, titled The Consulting Consumer, found more than 80 per cent of respondents are most likely to shop at stores that involve them in developing new experiences, products, or services.
More than three quarters of respondents expect shop assistants to be experts and a similar amount want retailers to be genuine and trustworthy.
The research was conducted in an online forum to gather initial insights followed by a survey to validate the findings.
Bryan Hynes, MD of AMP Capital Shopping Centres, said AMP put shoppers in the consulting seat via an online Consumer Consulting Board on which they discussed their shopping preferences with fellow shoppers in real time, with more than 2000 posts shared in two weeks.
This year's research identified five key themes and recommendations for retailers: customer co-creation, consumer connections, consultants not cashiers, sensory store experiences, and loyalty.
Consumer connections
One third of respondents stated that retail stores which connect them with like minded people is an important motivation to return to that retailer. Examples cited were Mitre 10's DIY Ladies' Nights, Nike's Run Clubs, and Lululemon's free instore yoga and pilates for shoppers.
"It is certainly about more than just price for consumers today and brands are beginning to come up with new and innovative ways to connect like minded people and forge strong communities and brand advocates," Hynes said.
Consultants not cashiers
Most shoppers are looking for retailers to be consultants, not just cashiers, providing them with honest and expert guidance in their quest to make the right purchase decision.
More than three quarters of respondents (78 per cent) expect shop assistants to be experts in their field and provide them with valuable advice and guidance, and 59 per cent agree that getting personal face to face guidance helps give them confidence in their buying decisions.
In addition, more than half of shoppers say they are more likely to shop at a store where they experience a human connection. Specifically, 48 per cent ranked individual service, followed by being recognised, and a personal welcome, as reasons they were more likely to return to a store.
The top five service factors that keep shoppers returning to a retail store are:
A store that feels genuine and trustworthy (79 per cent)
Proactive customer service and assistance (70 per cent)
A store that surprises and delights through its service (64 per cent)
A store that is accessible both in store and online (59 per cent)
Unexpected in store samples and gifts (58 per cent).
"With an overwhelming amount of information now available to consumers, expectations on retail staff have shifted. Many Australian shoppers are looking for that personal guidance and service when they visit their retailer and really value genuine, trustworthy and proactive assistance," Hynes said.
Sensory store experiences
Nearly two thirds of respondents want a sensory experience when they head instore. Touching and interacting with products was most important to 80 per cent of shoppers surveyed, and just over half of respondents named creative and inspirational store design an important factor to keep their interest.
Loyalty
The research found that loyalty cannot be earned through discounts, sales, and reward points alone, with honesty, excellent service, and passion also highly valued.
Respondents cited the following top six ways for brands and retailers to earn their loyalty are:
Honesty, regardless of making the sale (83 per cent)
Regular discounts and sales (73 per cent)
Providing excellent service (67 per cent)
Unexpected rewards (54 per cent)
Points systems (43 per cent)
Being passionate and authentic (35 per cent).
Read the original post at Insideretail.com.au