Although the impact of digital transformation is not new, the retail industry is entering a new age that presents unprecedented challenges for all CEOs.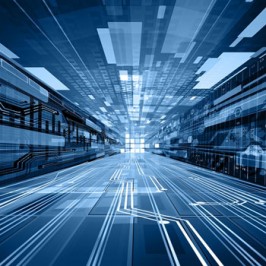 Digitisation is an essential part of today's business world. Though the importance of online presence, business popularity and visibility was small earlier, it's a fact that today, the importance of online business presence has crossed all bonds as businesses can trade worldwide through the internet platform without having the need to set up physical offices at every location where the target audience reside.
That's a broader level. The digitisation of information means that information is present in an online mode and can be used in a number of ways which can prove to be very effective for an organisation.
Operational efficiency, data storage and digital data analytics, strategic decision-making, risk analysis, finding talented professionals, expanding business horizons and expertise, targeting global business market, assessing distribution capabilities, cyber security, driving information, convenience of anytime, anywhere data availability, robust decision-making and enhancing brand image and perception are few of the areas where CEOs find the implementation of digital technology to be of very high value. So, why not embrace the world of digitisation and level the play field with competitive players?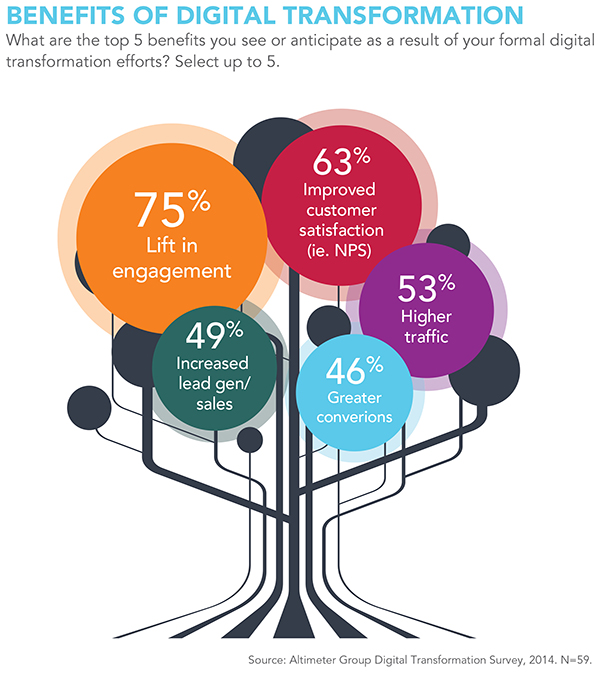 What those having embraced the digital transformation have to say?
More than 50 percent of the CEOs across the world are now not reluctant with the use of digital technology at the core level so as to improve client satisfaction and to ease business operations. Those who have embraced the digital transformation believe that the change is positive. How?
88 percent say that operational efficacy has drastically emerged
84 percent observe improvements in data analytics sector investments owing to better clarity
77 percent see enhancing client experience and an exceptional level of evolving customer satisfaction.
Analysing the Push to Business Decision Making
Decisions made in any business are crucial as one wrong decision can ruin the stature of the company. Having adopted the digital data analysis technology, CEOs survey by PWC have observed the following:
63 percent find it very effective in taking calculated business decisions
56 percent find it of very high importance in taking business decisions involving risks
Customer Experience and Security Is a Priority
The quality of service delivered to end users is a priority for every business. Most CEOs would agree that security of the online business infrastructure as well as high-end delivery of services to consumers are two major essentials required in building business profitability. Both can be well-integrated and automatised with the help of digital technology.
Where Can Digital Technology Be Implemented?
Most businesses start implementation of digital technologies at a very basic level like projecting business website, having online forms, integrating payment gateway, building links for better search engine optimisation. However, if used effectively, the digital transformation can offer a lot more than that. Analysis of patterns, digital data analytics, strategy success or failure based on numbers and a lot more can be effectively done with digital technology.
The fruits of transformation may take time to show but not opting for transformation is not an option for those who have to survive in the business race. Sooner or later, transformation will become a mandate for business CEOs worldwide.
Read the original post at Powerretail.com.au