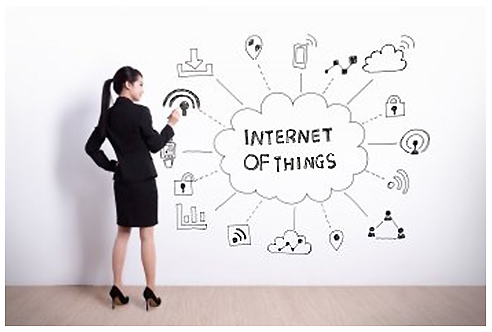 The Internet of Things (IoT) has been called the next industrial revolution that will change the way all businesses, governments, and consumers interact with the physical world.
Specifically, the IoT Ecosystem, will enable entities to connect to, and control, their IoT devices, is being used by consumers, businesses, and governments in sixteen environments including manufacturing, the connected home, transportation, agriculture, and more.
The IoT Ecosystem
Here are a few of the key takeaways from the future of IoT:
In total, we project there will be 34 billion devices connected to the Internet by 2020, up from 10 billion in 2015. IoT devices will account for 24 billion, while traditional computing devices (e.g. smartphones, tablets, smartwatches, etc.) will comprise 10 billion.
Nearly $1.6 trillion will be invested to install IoT solutions in 2020, up from $450 million in 2015. The majority of the investment will be in software and application development, followed by hardware.
Businesses will be the top adopter of IoT solutions. They see three ways the IoT can improve their bottom line by:

lowering operating costs;
increasing productivity; and
expanding to new markets or developing new product offerings.

Governments are focused on increasing productivity, decreasing costs, and improving their citizens' quality of life. We believe they will be the second-largest adopters of IoT ecosystems.
Consumers will lag behind businesses and governments in IoT adoption. Still, they will purchase a massive number of devices and invest a lot of money in IoT ecosystems.
A few key summary points:
The IoT will be by far the world's largest device market.
The IoT will be a huge revenue opportunity for both new startups and legacy tech companies.
The biggest areas of opportunity will likely be in software & services as well as big data.
By 2020, half of the planet will be connected to the internet with over 1 billion homes having wi-fi.
Venture capital investments in IoT startups are piling up with $314 million in funding in 2014.
Security could be a serious barrier that hinders IoT growth.
Source: BI Intelligence