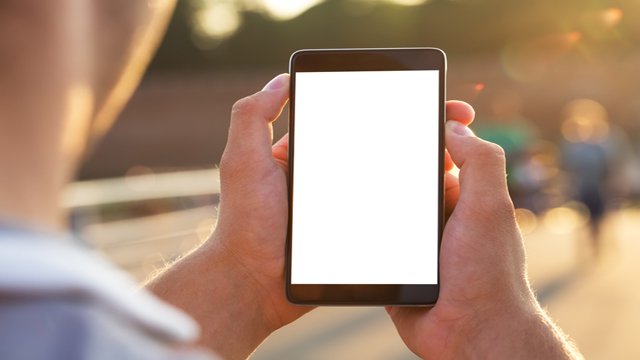 Pick up your smartphone, browse through your favorite apps, lock the screen and pick it up again later to repeat the entire process.
The wonder element associated with this well-known device has become routine. Smartphones these days have limited usage when it comes to conventional voice calling. Software applications intended for data broadcasting and sharing have taken up the empty space in our daily lives.
A keen observation would lead us to realize what we view on those little phone screens throughout the day. Most of it is web-based applications that, in order to provide free customer service, opt for advertisements as a source of cash inflow. All social platforms, mailing services, news broadcasters and online game portals have virtual dominance over time preferences of urban population. A population so dependent on their smartphones has no chance of missing out on what pops up on their screens most of the time. Thus, they have the leverage of defining trends through their repetitive feeds over these web-based applications.
Looking back three decades into the past, this purpose was served by signboards installed along roadside. Areas of maximum traffic were marked as best suited for installations. Since the global population loves the idea of pocketing their interconnected world through an intelligent portable, modern marketing specialists have adapted their advertising techniques. Huge, banner-sized digital signage screens have reformed conceptually. They have silently crept up into our personal devices — our smartphones.
During its transfiguration into its current state from the traditional media, the digital signage industry has learned much about its new agent. Smartphones have been rendered to being small digital screens, where vendors from all possible segments find enough space to thrive.
Considering the prevalent segments in the digital signage industry, enterprises have miscellaneous arguments for this generic shift. Zero installation woes ranks first in their list.
When on a limited budget, marketers find smartphone screens to be enough for their digital signage campaigns. Any project is good to go online with requisite software and content. Smartphone screens have created a habitual tendency for quick interaction within a two-way dynamic course. Polls and reviews have become instantly obtainable at a stage where the digital signage industry roots deeper into smart displays. Besides, they regard the fact that e-commerce has limited a population within their residential and commercial premises. Therefore, viewer traffic has to be denser for digital signage ads for the smart-device segment than those installed on roadside billboards.
The parameter of being the best display technology puts smartphones ahead of other available options. Smartphone screens count for being around the target customer both indoors and outdoors. Better consumer outreach provides for an uninterrupted channel of communication.
Added to that, viewers enjoy a high visibility index given the minimum possible viewing distance being as small as the eye-to-hand length. Furthermore, this close viewing distance adds flexibility and innovativeness to content designs. A single click could escort the viewer into a three-dimensional world of digital signage. Defined display technology with LED and LCD options minus the hassle of separate projectors is the technological advantage that lures vendors into adoption.
Upgraded service settings in a personalized environment is further heightened by tracking browsing caches. Regular prompts remind consumers of their needs and offers they cannot afford to miss. Private businesses have re-routed their sales channels, prioritizing smart devices in their strategies. They now follow the new trend of introducing a web-based software application for placing their products and services in the market. In a quest for widening its scope of profit generation, the industry finds a coordinated environment in which all germane trades share the reaps.
Enterprises availing digital signage as their broadcasting tool aim for better content management systems. Frequent pop-ups communicate notifications about public, private and/or commercial events. Government agencies also accept that e-campaigns are easier to manage through servers, and mobile screens serve as the best medium for displaying information.
Although, there might not have been any prior choice, consumers now have control over whether or not they want more content. In fact, digital signage over smartphones has enabled vendors to become ultra-personal, data-driven and targeted in their communications. The convenience of choice and access for both customers and vendors makes this alternative more appealing and a win for all.
Read the original post at Digitalsignagetoday.com