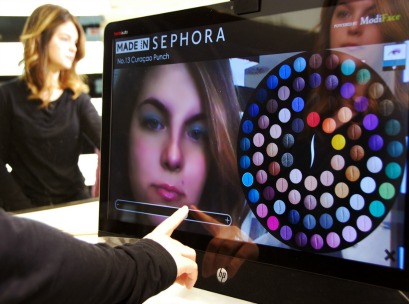 Technology may not be the first thing you think of when you think of the beauty sector, but market leader, Sephora, is certainly a forerunner in exploring innovative ways technology can enhance upselling instore, and the store experience.
Social media and the rise of the beauty blogger or 'vlogger' have changed the beauty industry. Beauty influencers using a product in real time is now the most trusted recommendation, more so than editorial and almost as much as advice from friends. So it is unsurprising that high on the retailer's agenda for 2016 has been a series of digital initiatives for the Australian market including the recent launch of their new android shopping app, expanding its education-driven monetisation, allowing customers to shop its inventory and scan products instore, giving access to tutorials and videos.
Sephora's tech offering has been adopted a lot faster by consumers than the integration of technology within many other sectors. Whilst the technology is new, the concept itself falls neatly into the brand's core ethos and values. Sephora began life as a small perfumery in France in 1969, and from the very beginning was set to be a store, which allowed customers to touch, smell and try on the products.
"It was hailed as a beauty revolution by women tired of the traditional counter model. In 1996, the flagship store opened on the Champs-Elysées," Libby Amelia, Sephora Australia country manager, told HuffPost Australia.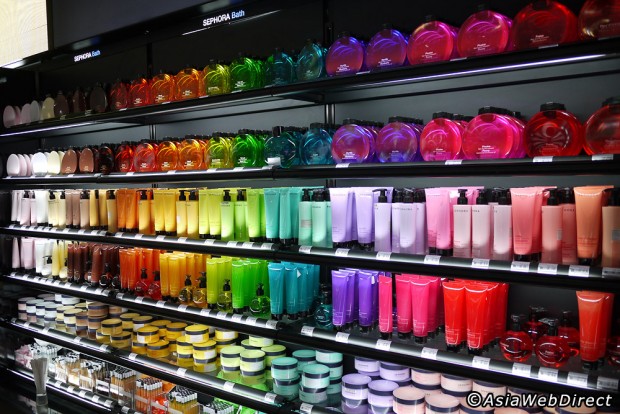 Sephora arrived on Australian shores in December 2014, and was greeted by thousands of already loyal fans thanks to the brand's global reach of 2000 stores globally and adoption by key influencers. Sephora has since opened their fifth Australian store at Broadway Sydney in August 2016, marking the third NSW store opening for the beauty retailer in 24 months.
Proof that the 'theatre of retail' continues to be a key driver of sales and loyalty, Sephora stores appeal to the senses and are an immersive, experimental experience, breaking down the barriers of what may be seen as an overwhelming world of millions of different beauty products. The stores offer manicure stations with video tutorials; and some stores are testing a Fragrance Sensorium where scents are divided into four categories – playful, chic, addictive and casual. Add to this the education-based content the digital apps and technological integrations provide, and the investment into mobile phone credit card payments allowing sales associates to offer quick and seamless checkout solutions, and Sephora is building a winning and profitable formula.
Our research has shown that retailers across Australia are continuing to invest heavily in digital marketing, but with a focus of customer retention and repeat purchase, with email direct marketing being one of the most popular channels for investment. However, this investment is restricting the growth and potential of so many businesses. Many struggle to invest in digital and tech to reach new customers earlier in the purchase journey due to the risk factor and the lack of evidence of ROI.
Sephora's model is an example of how, in the beauty sector, investing in education-based digital content, integrated seamlessly into your shopping journey, can provide significant ROI. When combined with strong staff training, with a focus on offering added value and education of products and services, Sephora are significantly increasing the likelihood of conversion due to the increased reach of the brand message. Two standalone digital content/education stations in store combined with two sales associates, are able to reach a far greater percentage of the store's footfall than just two sales associates alone. Integrating the right technology in stores for your product/service offer, fills the gaps your human sales assistants may not be able to fill, or supports your already skilled store staff in the process of upselling.
Of course, knowing what technology to invest in comes from knowing your customer segment's purchase behaviours, psychological drivers, your sector's benchmarks and the future direction of your industry. All can be established through a detailed consumer and market insights diagnosis to form the foundation of your retail implementation strategy. With a strong foundation of consumer and market insights, comes a decrease in risk, and greater opportunity to be more predictive, see significant ROI sooner and most importantly offer your customer a highly personalised and memorable retail experience.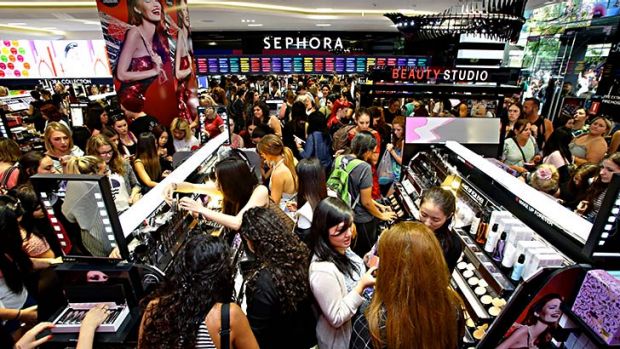 This is certainly not going to be the last we see of Sephora exploring the tech space, with the launch of the Sephora Innovation Lab, a digital think tank designed to groom digital leaders within the company. Partnerships with tech giants such as Google and Apple, are also predicted to be cultivated through the Lab. Watch this space.
Read the original post at Insideretail.com.au