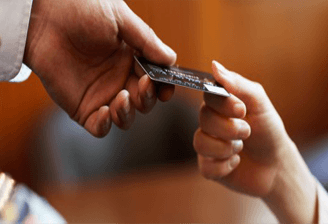 A recent NAB report shows Australia's online retail spending increased to $14.9 billion for the year to January 2014, up 11.3 percent on the previous year.
With domestic retailers continuing to control the largest share (74 percent) of online sales, online shopping is here to stay. Businesses who fail to adopt an e-commerce strategy risk being left behind and losing revenue to their more forward-thinking competitors.
Whether you're new to the e-commerce game, or an old hand at it, it's imperative when choosing a new e-commerce platform that you choose one that is ultimately secure, scalable and built for high-performance.
Below are the top five considerations every retailer should think about when choosing an e-commerce platform that's right for your business.
1. Performance and content delivery
There is a direct correlation between the performance of your website and the end user experience or customer engagement. Research shows that 40 percent of online shoppers say site slowness is the top reason they'd abandon a purchase and 79 percent of online shoppers say that dissatisfaction with website performance means they are less likely to return to the same site again.
When choosing an ecommerce platform, the ecommerce application and Cloud platform are equally important because, when pages are slow to load a business suffers the consequences.
Make sure that your entire stack is optimised for high performance and speedy content delivery in order to mitigate the risk of consumers 'dropping off' and not completing a purchase.
This would include the code behind the application and website, structure and themes as well as ensuring you take advantage of appropriate caching technologies at the content, web and database layers.
2. High availability and reliability
High availability is critical to an online store. If an e-commerce site is making $100,000 per day, a one second delay in the site load time could potentially cost the site owner $2.5 million in annual lost sales.
When a website goes down, online shoppers are not willing to wait for an indeterminate length of time before the site comes back online to make their purchase. Instead, frustrated visitors simply spend their coveted dollars on a competitor's fully functioning site.
This is where scalability and load balancing, i.e. the ability to manage traffic/demand spikes, and the ability to manage outages also comes into play. Most people running e-commerce sites have no idea how much traffic their site can handle, or where the performance bottlenecks are in their solution.
Load testing your site will enable you to determine how much traffic your site can withstand, and allow you to prepare accordingly. Typically load tests find bottlenecks that are code or database related and can be easily improved with minimal effort.
Load testing is particularly important in advance of high peak traffic season such as Christmas, a sale or the launch of a new advertising campaign that drives increased visitors to your site. Your e-commerce platform should therefore be 100 percent reliable at all times, irrespective of whether you have ten visitors or 10 million.
3. Security and compliance
Security and data protection is absolutely critical for any business, but it's even more so for online retailers. If sensitive consumer information is stored or processed through your platform, PCI compliance should be a key tenet of your business strategy. It is important to understand the role an e-commerce system plays in the card authorisation process.
Ensure that you comply with the Payment Card Industry Data Security Standards (PCI DSS) requirements, where you need to deploy specialist security infrastructure. Storing or processing credit card payments may save on merchant fees, unless your e-commerce revenues are significant. PCI DSS is costly and should only be undertaken with plenty of consideration and research.
Having a 9-5 in-house IT team may not cut it in today's 24 hour globalised economy, so consider outsourcing security infrastructure to a specialist. Having a secure site that's regularly updated against potential threats protects your brand image and revenues, particularly if you're a high turnover business.
4. Mobile strategy
Mobile phone usage in Australia ranks among the highest in the world. According to eMarketer estimates, there will be 18.9 million mobile phone users in 2014, accounting for 84 percent of the population, so retailers need to create an effective mobile strategy that will reach the masses and convert the clicks into dollars.
Having a user friendly, fast and easy to navigate mobile site will immediately hook your customer in. Keep in mind that users are significantly affected by slow performance which is why only two percent of the top 100 e-commerce sites load in fewer than four seconds on smartphones.
Check that your e-commerce platform is fully integrated and has an infrastructure that enables you to deploy a mobile-ready site, along with social sharing capabilities in order to maximise the reach of your business.
5. Vendor partnership & communication
Ensure you are working on the same page as your partners. If you're fixed on a particular e-commerce platform, then work with an agency and hosting provider with accreditations and experience on that platform. Or if you're letting the agency guide you, let them recommend a platform they've got experience in implementing with other clients.
It is critical to establish a close partnership and knowledge transfer between your website developers and your Cloud support resources, whether these are internal to your organisation or third parties you are working with.
Projects have a higher chance of failing, when parties responsible for different functions work in isolation. It's important to share knowledge and keep communication channels open, to reduce risk and increase the experience.
Read the original post at Thenextweb.com