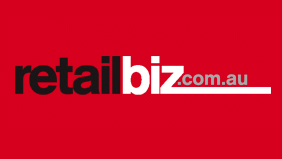 Research conducted by Google found that 84 per cent of shoppers use their smartphones when they are in store and, the more expensive the item, the longer they spend using their mobile to research and compare.
A challenge for retailers — losing self-serving smartphone shoppers to online competitors — could soon be reversed, with retailers getting on the front foot by installing in-store devices called beacons to transmit offers directly to shoppers' phones and head them off before they reach Google search.
Beacons are small, battery operated, low cost, low-energy Bluetooth transmitters. They send information such as promotional offers, coupons or product reviews directly to a consumer's smartphone as they examine that particular item.
Users need to opt-in by downloading the corresponding apps that listen out for specific beacons, so your phone won't be bombarded with unsolicited offers from beacons as you pass them by.
A number of beacon trials are underway in retail environments and one company rolling out beacons in Australia is iProximity.
Founder and CEO of iProxmity David Burden said the company is currently working with a manufacturer to embed beacons in a merchandising display.
This means that shoppers standing in front of an applicable product with the iProximity app installed on their phone will receive an alert allowing them to view specific information about the product.
"What we are trying to do is help the retailers guide the consumers to find, still find good information, but information retailers want them to find," Burden said.
At this stage, Burden was unable to specify which whitegoods manufacturer will be adopting beacons, however one example he could discuss is the roll out of beacons down the Great Ocean Road as part of a tourism campaign surrounding the 75th anniversary of the building of the iconic highway.
"They were thinking about putting signs up at every tourist point, but that distracts from the view. So we said what about delivering on the mobile phone?"
Instead of physical signs, beacons hidden away in information points will connect to an app, so when a tourist approaches they will be able to read about the history of that point in 23 different languages, watch videos, see photos and archival footage on their smartphone.
The real power of beacons is at the back end, said Burden, which collects information surrounding shopper behaviour, for example what consumers are looking at and for how long.
On a larger scale, beacons in a shopping centre will be able to measure consumer activity such as: which entrance did I use? Did I go to the bank? Which store did I visit first? If I went to Myer did I also go to David Jones?
"You can start to build up these enormous amounts of data about how people are using a facility, hopefully to provide better services to consumers but at the same time it also enables retailers to even better target offers to particular consumers.
"From all the research we've seen from overseas and in Australia, if you can deliver a targeted, useful mobile offer to a consumer that gives them a real benefit then they will download the application and they will use that service to provide them a better deal."
Beacons are generic across all forms of operating system however once Apple got behind the technology with the iBeacon, it "modified the parameters of how information is going to be delivered and it sort of started this business off," Burden said.
We can expect to hear more about the potential uses of beacons — specifically iBeacons — in the near future as Apple releases its new iPhone.
"We are going to see that [iBeacons] very much pushed in the new iPhone and iOS 8 when it gets launched in a couple of months because they are going to tie it in with the new health application, they are going to tie it in with home automation and they are also going to tie it in with their banking application," Burden said.
Read the original post at Retailbiz.com.au