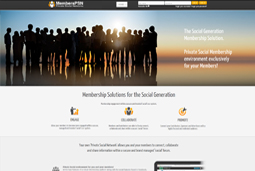 Engage Your Members with your own secure 'Private Social Network'
With your own 'Private Social Network', your members are able to connect, collaborate and share information within your own secure and brand managed 'social' forum.
Your own 'Private Social Network' combines all the best features of a robust Membership platform along with the best Linkedin, FaceBook and Twitter features, all within a secure, managed and branded 'social' eco-system.
Your Brand. Your Members. Control all your Social conversations.
With our 'Private Social Network' solution, you can create a vibrant, secure and private social community that stimulates conversation, sharing and innovation amongst all your Members.
Your members are assured that their conversations and personal data are safe, so becoming more engaged with one another and your brand.
More secure member engagement leads to higher member interaction, retention, recruitment and member revenues.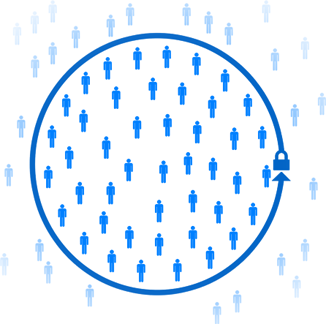 Benefits of your own 'Private Social Network for Members'
Build a strong membership and social community by inviting all your most important customers, so your members can inter-connect, purchase products and services, gain invaluable feedback and share useful local information.
Your members can inter-connect with other members, so becoming your brand ambassadors. At the same time, you can connect with your members to hear what they're saying, what they want, who they are and where they're going, all in your secure and managed "Social" forum.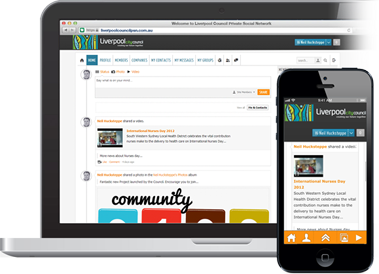 Innovate with your own connected Private Social Community
With our 'Private Social Network' solution, you can create a vibrant, secure and private social community that stimulates conversation, sharing and innovation amongst all your Members.
Secure Conversations
Create a private forum where members are comfortable joining the conversation.
Collaborate Information
Allow your team and members to offer local insights and recommendations.
Respond to Members
Use Chat to respond to members in real-time in your secure forum.
Deliver Member Value
Offer highly focused programs and benefits to your members.
Generate New Revenue
Offer targeted promotions and advertising opportunities to your members.
Announce Events
Promote Brand and local Community events.
Encourage Direct Bookings
integrate your shop / booking engine for direct sales with members.
Increase Member Recruitment
"Members only" promotions can drive demand for your exclusive community.
Reduce Staff Time
Empower members to help each other so your organization can reallocate staff resources.
Mine Member Data
Gather community activities so you can analyze member behavior, interests and preferences.
Flexible Modules
Choose from our selection of flexible pre-defined modules. We can activate or add / customise modules as required.
[dt_benefits_vc columns="4″ style="1″ dividers="true" image_background="false" image_background_color="#ffffff" target_blank="false" header_size="h6″ content_size="normal" number="16″ orderby="date" order="asc" animation="fade" category="flexible-modules"]
Easily upload your existing members and use the Private Social Network platform as your new Membership forum, or interface with your current CRM through a simple API interface.
New Member and Advertising Revenue with your Private Social Network
Member Promotions. Leverage existing and new advertisers to showcase their products and services within your Private Social site. Advertisers will quickly see the benefits by reaching your most engaged and active members and communities.
The new advertising revenue can cover your 'Private Social Network' site costs, so the community pays for itself!.
Increased Members Revenue. Offering members new ways to interact, communicate and share increases your organization's value and creates a more successful, long-term member relationship with higher renewal and retention rates and increase real revenue dollars.
'Private Social Networks'. Return on Engagement (ROE)
The Maths are Easy!
Your social networking also includes an important new aspect — Return on Engagement (ROE).
Calculate your ROE by measuring key activities is far easier with a private social network. You determine what performance indicators are important to your association. Assign point values to key performance areas and receive real-time reporting, so you know where and when your members are most engaged.
Members inviting Friends. How many members have invited Friends and/or joined Groups?
Profiles. How many participants updated their profiles so others can search and find them?
Shared Experiences. How many documents, videos have been uploaded to share with other Network members?
Network Discussions. How many people are participating and how active are the threads within these discussion?
Email us at sales@digitaldm.com or call with your requirements.