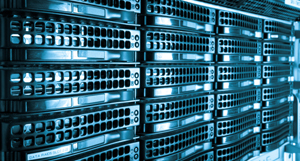 When it comes to corporate IT, revolution is in the air.
The way companies buy, build, manage, optimize and secure information technology is changing dramatically. From cloud computing to big data analytics to ubiquitous mobile connectivity, corporate IT systems are getting faster, more efficient, cheaper to operate and easier to use. In the process, a new wave of tech companies has emerged to challenge established players.
Venture investors are pouring money into enterprise computing like never before. The sector attracted a record $5.4 billion in capital in the first six months of 2014 alone. Fueling that enthusiasm are the successful multi-billion-dollar IPOs for companies like Workday, Palo Alto Networks, FireEye, ServiceNow and Splunk. There will be many more in the quarters ahead.
Here's a look at 10 important trends changing the face of enterprise computing:
1. Cloud computing: According to Morgan Stanley, nearly one-third of all workloads run on the cloud today. What makes cloud computing so powerful is the ability to easily expand the resources committed to any given application without buying more hardware. Need more capacity? Your cloud provider can offer more in an instant.
2. Virtualizing everything: Virtualization turns a disparate set of servers into a single pool of computing resources that can be adjusted on the fly. Server virtualization has been so successful that IT departments are now starting to virtualize everything else in the data center, including networking, security and storage.
3. New IT buyers: Purchasing decisions have shifted from CIOs and IT staff to individual heads of sales, marketing, finance and other departments. The same bottoms-up adoption of technology that drove growth in smartphones and cloud computing is opening up new opportunities for IT vendors, who now have a broader set of buyers with reduced budget resistance and greater willingness to experiment.
4. The rise of inside and Web-based sales: Driven by the emergence of Web-based sales channels, more companies are building businesses without quota-carrying salespeople. This allows them to more quickly get their products into the hands of customers and validate demand before building out a sales force.
5. The "land and expand" sales model: Enterprise businesses are emulating consumer software companies by offering free trials and freemium pricing models, allowing customers to experiment without large up-front financial commitments. Lightweight adoption, paying for value, and focusing on validated customers works for vendors as well as buyers. Open source technologies like MySQL paved the way for this model – and the rise of Puppet Labs, DataStax / Cassandra and MuleSoft all show that open source continues to do well – but we now see freemium models in a variety of other IT software products.
6. Reimagining enterprise workflows: Widespread adoption of mobile devices has led to more efficient enterprise workflows. Salesforce.com CEO Marc Benioff recently said he runs his whole business from his phone. This gets easier every day. Whether it is quickly turning around business documents via the e-signature application DocuSign or fine-tuning scheduling and route optimization for people in the field via ServiceMax, mobile applications are reinventing and automating processes across the enterprise, enabling work to get done faster and smarter.
7. Security moves beyond the perimeter: As my partner Ted Schlein has noted, security threats are becoming more distributed. As a result, companies have to think about security at every level of the network – from servers to endpoints and everywhere in between. Companies are also shifting their focus from protecting borders to securing data. As attack vectors abound, a new generation of security companies, like Ionic Security, Illumio, and Bromium, has emerged to meet the new nature of cyber threats.
8. Data is the new competitive advantage: The promise of Big Data is its power to bring new insights to light. Improved analytics have triggered new, non-obvious ideas about how businesses operate. For instance, InsideSales.com discovered that a sales rep who calls a lead back within 5 minutes of a request for information boosts the likelihood of closing a sale by 10X. By harnessing big data sets, companies will discover patterns like this for the first time.
9. Speed kills – your competitors: Faster application performance will distinguish the winners in enterprise. Studies by Walmart and Compuware show that one additional second of latency in application delivery can decrease revenue by 10 percent. An emerging set of companies is focused on speed: Instart Logic accelerates application delivery, AppDynamics monitors and helps address application response time, and PernixData and Fusion-io leverage flash-based storage to make data delivery many times faster.
10. Consumer quality interfaces: Consumers spend tons of time using mobile apps that are beautifully and intuitively designed. People want the same from enterprise apps. Better-designed applications with friendly interfaces are starting to displace harder-to-use incumbents.
The days of top-down, company-mandated choices for enterprise products are coming to an end. Corporate IT has been democratized and reimagined. The trends may be bad news for the incumbent vendors, but they offer a host of opportunities for enterprise-focused entrepreneurs.
Read the original post at Techcrunch.com