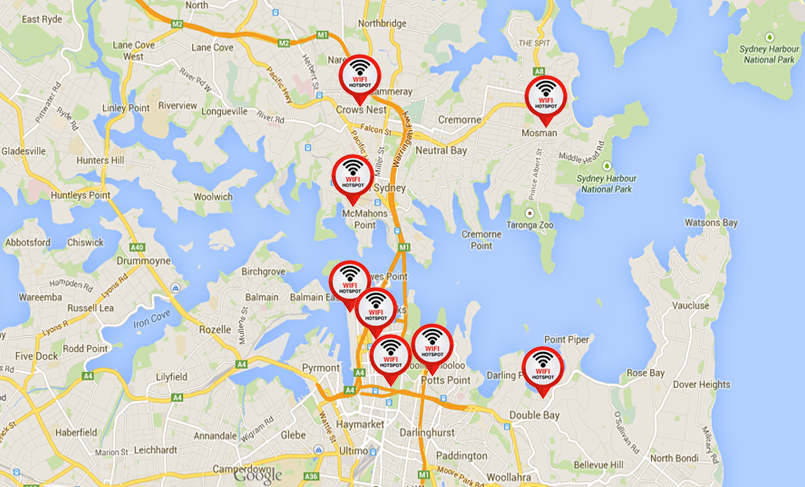 Offer FREE WiFI and Transform your Customer Engagement!
FREE Wi-Fi is vital to customer engagement as they use their mobile devices to look up hotel information, facilities, restaurant and bars, loyalty information, social media and customer service inquiries!

With MoZONE FREE "WiFi", the guest only has to register ONCE and is then automatically connected in all client hotels and locations powered by MoZONE

Customers get FREE WiFI and clients get to deliver relevant, location specific content and offers to the customers mobile device for a personalised experience
How can hotels use MoZONE?
Free WiFi is now the most requested facilities to in hotels today, even more important than a free breakfast! So Free WiFi is now rapidly becoming the norm around the world.
The hospitality sector is the ideal environment for installing WiFi Proximity Marketing hotspots.
With consumers now actively searching for free WiFi in hotels when choosing their travel arrangements online, the hotel industry needs to find new ways to get value back from this free WiFi service to customers.
MoZONE gives hotels the edge when it comes to increasing revenues through targeted marketing that will drive revenue, recommendations and repeat business, with a solid return on giving guests what they want = FREE WiFI.
Drive revenue:
When guests go online they're met with customized marketing messages from the hotel group and/or local promotional offers such as meal upgrades, spa treatments and menus – or whatever else the group and/or venue wants to promote.
Registration is incredibly simple. Once registered for the free WiFI in one venue, the customer will be recognised in every hotels and venues across the group that has MoZONE FREE WiFI enabled..
How can hotels monetise WiFi?
It's become expected for hotels to offer free WiFi for their guests, but historically there has not been much benefit for the provider.
But now MoZONE allows Hotels to offer FREE WiFi to its guests while providing a solid ROI through targeting promotions and offers to any guest using the service.
The solution can be tailored to your client according to:
Usage Time:
Hotels can set a certain amount of time when WiFi is free (for example, 30 minutes) but when the limit is reached and usage continues, a charge to the guest is incurred.
Bandwidth and Speed :
The hotel can set limits on guest WiFi, with charges for higher speed and bandwidth use.
For example, a guest who is simply checking their emails or browsing online will not use much bandwidth and therefore will not be charged, but a guest who is streaming videos (and using a higher proportion of the allocated bandwidth) would be charged.
POI and Wayfinding:
Providing public WiFi also means that hotels can guide guests around the immediate area with Waynder Apps.
These apps would use an interactive map to point guests to local places of interest and tourist attractions.
Real-time Analytics:
Not only does MoZONE WiFi add extra value for hotels by offering real-time marketing analytics, we will also be offering tiered bandwidth solutions. Tiered bandwidth creates a monetary return on investment by charging guests for WiFi use.
Case Study: How can MoZONE work for the Guest?
Customer has just checked into a hotel, but whilst he's been travelling his internet access was intermittent. He's therefore keen to log on the hotel's free WiFi and check his social media accounts, emails and out more about the area's tourist attractions.
As he has already registered in another group venue (customers only need to register once), he is instantly recognised.
The customer is delighted as he can browse the internet, check his email, check his social media and the hotel / hotel group has sent him relevant marketing messages that have enhanced his stay and he feels valued as a customer.
MoZONE recognises that the customer is now in the restaurant area and sends him an offer such as a special menu or a voucher for a free drink with his meal.