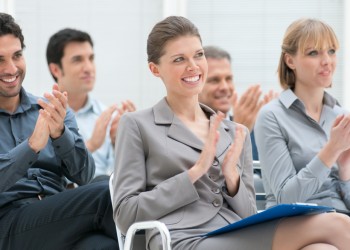 Automatically Welcome visitors via their smartphone and a digital screen as they enter your company reception.
Provide training materials direct to attendees mobile phones and tablets or laptops during training courses.
Download product summaries or demonstrations direct to clients mobile devices during sales visits.
Deliver copies of presentation slides to audiences during or immediately after business seminars.
Capture audience contact details for reaching out to them at a later date.